HEAR WHAT PEOPLE ARE SAYING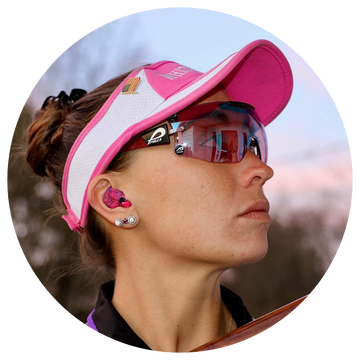 GRACE CALLAHAN 2022 NSCA All-American 1st Lady Team
2022 FITASC All-American 1st Lady Team
Caesar Guerini USA and Syren USA ProStaff
I have been shooting since I was very young girl which means I have experimented with A LOT of different types of ear protection … And I mean it when I say A LOT. The number one thing that typically lacks, in my personal opinion, is the comfortability over long periods of time. My ear plugs from OtoPro have been the solution to that! I will typically compete for 4-5 hours a day on the weekend and instruct for 7-8 hours a day during the week, having a set of ear protection I don't want to take out/off every hour or so is HUGE for me! I wear the solid molded model for when I'm competing. I chose this because I don't want to hear a single soul around me when I'm in the cage. On the other hand, I use the filtered model for when I teach lessons so I can hear my students clearly and nobody has to shout!! Not to mention, the pink and purple swirls with sparkles are really really pretty and just my style! I can't express how happy I am to have met Dr. Grace and learn the importance of a proper fitting pair of ear protection!
JOSH RAGGIO RAGGIO CUSTOM CALLS
RAYMOND, MS
I can't thank Dr. Sturdivant enough for saving my hearing through her expertise, services, and product. As a hunter, I knew I was endangering my hearing every time I pulled the trigger, but I neglected to do anything about it until last year. The constant ringing after a hunt is no more and I can still hear myself call with the devices in my ears. The custom fitting service was key for me. I knew that when I received my hearing protection, they'd fit perfectly and be comfortable while in the field.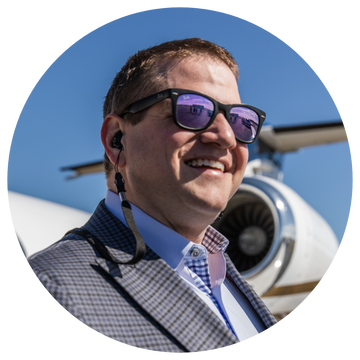 TAYLOR SLEDGE RAYMOND, MS
Once you have a set of these [hearing protection devices], OtoPro's offering comes through, all on its own. You can hear clearly, hardly feel them in your ears, and can even take calls or listen to music if you want.
ROBERT AIKEN JACKSON, MS
As an avid turkey hunter, I must be able to hear a bird gobble to locate him to increase my chances of a successful harvest. Dr. Sturdivant has opened my eyes to the serious, long-term issues associated with muzzle blasts and fitted me with custom hearing protection to save my hearing so I can enjoy the sport for years to come. My only regret is not acting sooner than I did.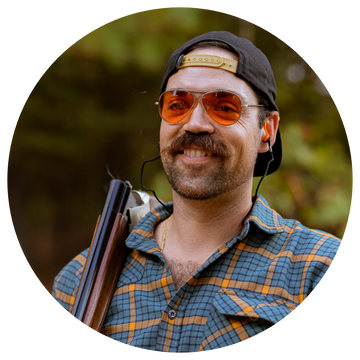 JOHN DUNAWAY ABSTRACT CONFORMITY
SEABROOK, TX
I have to give you one complaint about the earplugs - they made my heart race so high because I could hear every wing beat of the woodies in a 500-yard vicinity. It was chaotic.In short, they're exceptional, I'll probably have to use them duck hunting for the first morning. I can't wait to - seriously, the amplification is nuts.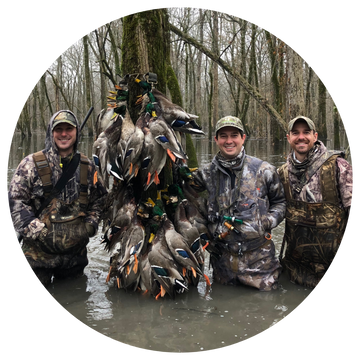 DERRICK MATLOCK
It doesn't matter if you are an avid hunter or a paper puncher, protection your hearing while engaging in any shooting sport is a must. Want to hear the wing beats of the waterfowl overhead, the deer walking through the woods, or your shooting partner talk on the range; and be able to listen to music or a podcast or take a phone call all with the same comfortable hearing protection device? That is exactly what the hearing protection OtoPro sourced for me does! The service from OtoPro and Dr. Sturdivant are second to none.
JEAN-PAUL BOURGEOIS Host of Duck Camp Dinners
Meateater Contributer
I wish I would of started wearing hearing protection years ago but better late than never. Over the past three seasons I've tried em all; from your basic foam plugs, to muffs, and electric inserts. I didn't want to spend the rest of my life not able to clearly hear my child's gurgles as a baby to their first words and so on. I wanted to protect the hearing I had left and so after a bunch of research, I said to hell with it and called called Grace from @otopro_technologies . It was the best hunting and self care decision I ever made and worth every penny. Not only will you be protected from muzzle blast, but you'll still be able to hear the flutter of wings above and have normal conversations in the duck blind with your podnahs. We'll buy $1200 waders but not spend a fraction of that on hearing protection? Whatever your budget or situation is… call Grace from @otopro_technologies and let her counsel you on your best course of action with what works for you.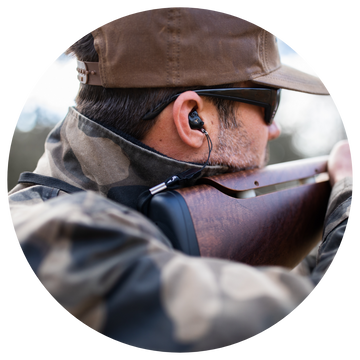 HYDE CARBY NATCHEZ, MS
Custom ear protection from Grace at OtoPro makes shooting with a group so much more fun. You can communicate for fun and safety without having to take off your 'ears' when somebody is trying to talk to you or time it to when nobody is shooting. Get some. Your spouse/children/business partners/ everybody who is tired of repeating themselves 100 times will thank you.
COREY RAVENSTEIN JACKSON, MS
OtoPro is a great company that goes above and beyond in everything they do. The fitting process is quick and precise and the product is perfect. My first time wearing the product, I forgot I was even wearing plugs. This past week I shot 500 rounds of sporting clays, and never had to worry. After getting fitted and dealing with Grace, you will see how she received her name. I was so impressed I purchased two pairs for myself and had my wife get fitted as well. If you value your hearing, give Grace a call and have her bring ear protection directly to you without the clinic visit and waiting room.
JONATHAN HANNAHOE DEAD PAIR PODCAST
CHALFONT, PA
I want to personally thank Dr. Grace Sturdivant and Sean Alley for the awesome episode with the Dead Pair Podcast. I have been in a year and a half struggle to find Bluetooth/rechargeable earplugs. Well, I found them after the podcast.They arrived while I was away last week and the very first time I used them I was in awe. I went with another company and after several remakes and numerous problems, I received a full refund. I was on the hunt for a quality product that will be reliable and last a lifetime. Be confident when going with OtoPro Technologies.
SEAN ALLEY WESTERVILLE, OH
Aside from these being the nicest "ears" I've ever used, not to mention the fit being PERFECT, the ability to control them using my iPhone, to listen to music, AND quiet shotgun blasts - one of the neatest features of these OtoPro ears is the ability for the case to charge them while not being used!Been out here all day, every day working and judging the Gamebore US championship at Cypress Creek and these things work great and are always fully charged!Thank you Dr. Grace Sturdivant for such an awesome product!
ROGER HUSE COLUMBIA, SC
So from a shooter perspective that owns your largest competitor's digital hearing protection. I'd tel I you I notice what seems to be exponentially better fit, no screaming in my ears from feedback wether volume is low or almost wide open. I love the rechargeable batteries, the charging station that can hold multiple charges without a plug. The adjustability from my phone of the Sound Gear is insane. The Bluetooth sound quality is very good. Not Bose good, but very good for hearing protection. So far I am a huge fan.And almost forgot. The intervention of dangerous noise levels seems to be light years better than the competition. I hear very little noise from the gun with the SoundGear. The competition I hear more of the gun than I want to or should be hearing.
CLAYTON CUTSHALL ALVA, FL
As someone who goes through multiple sets of rubber ear plugs a year, these molded filtered ear plugs are much more comfortable and effective than your normal rubber ear plugs. I just wanted to say thank you!
BRAD BOONE AUSTIN, TX
OtoPro delivered flawless service and protection that works as advertised. Thank you, Grace!
BRIAN DUNCAN GREENVILLE, SC
Thank you so much! Your customer service and response time has been above anything else I've ever experienced!
MARK HILDEBRAND PATTERSON, TX
While at the South Central Regional Clay Championship, my team and I came across the OtoPro tent where we met Dr. Sturdivant. I was uninterested in changing my ear protection. Like most shooters, I was happy with the injection molded type plugs we've used for years. However, Grace got our attention when she mentioned a smaller, more comfortable type of ear protection that allowed for conversation yet protection when shooting. We all gave it a try and thank goodness we did. They outperform our old plugs hands down while being much more comfortable; and I no longer have to remove my plugs to have a conversation. I highly recommend Grace and OtoPro and plan on another set for my girlfriend.
ERIC MCGRATH
From start to finish OtoPro has provided me with premium service and a premium product. Over the years, I have struggled to find affordable ear protection that is also comfortable. Due to my smaller ear canals I often cannot get ear plugs to fit properly and find myself fidgeting with my hearing protection throughout a round of sporting clays. Grace took the time to talk me through the available options and worked to find a local vendor to create my custom molds. I love the filtered shooting ear protection product she set me up with, it gives me great protection with the benefit of still being able to hear what is going on around me and talk with my squadmates. I have never had hearing protection this comfortable and no longer worry about my hearing protection getting loose or shifting around throughout a round. If you are in need of hearing protection, look no further and contact Grace today, you will not be disappointed.